Regular price
Sale price
$40.00 USD
Unit price
per
Sale
Sold out
A loose pen and ink style landscape drawing pairs with rich and brilliant botanical watercolors, where lines cleave an expanse inviting the viewer to imagine a world rooted from the nature and beyond.

Natural pigment watercolors are handcrafted from plants or other natural materials, such as acorn, marigold flower, madder root, myrobalan nut and cochineal.

Matte paper art print, with framing cardboard and backing foam board. 
Materials

- Ink on paper.

- Natural pigment watercolors are handcrafted from eastern Brazilwood, cochineal, cutch extract, madder root, myrobalan nut, acorn, marigold flowers and Lac extract.

- Matte paper art print, with frame cardboard and backing foam board.
Shipping & Returns

- All sale is final, no exchange, no return or no refund.

- The attic stitch is not responsible to any lost or damge cuased in transit.
Dimensions

North Shore print :14 x 10 inch

Bay Area print :12 x 10 inch

Brick Building print : 10 x 10 inch
Care Instructions

Hang art prints away from direct sunlight and humid area.
Share
View full details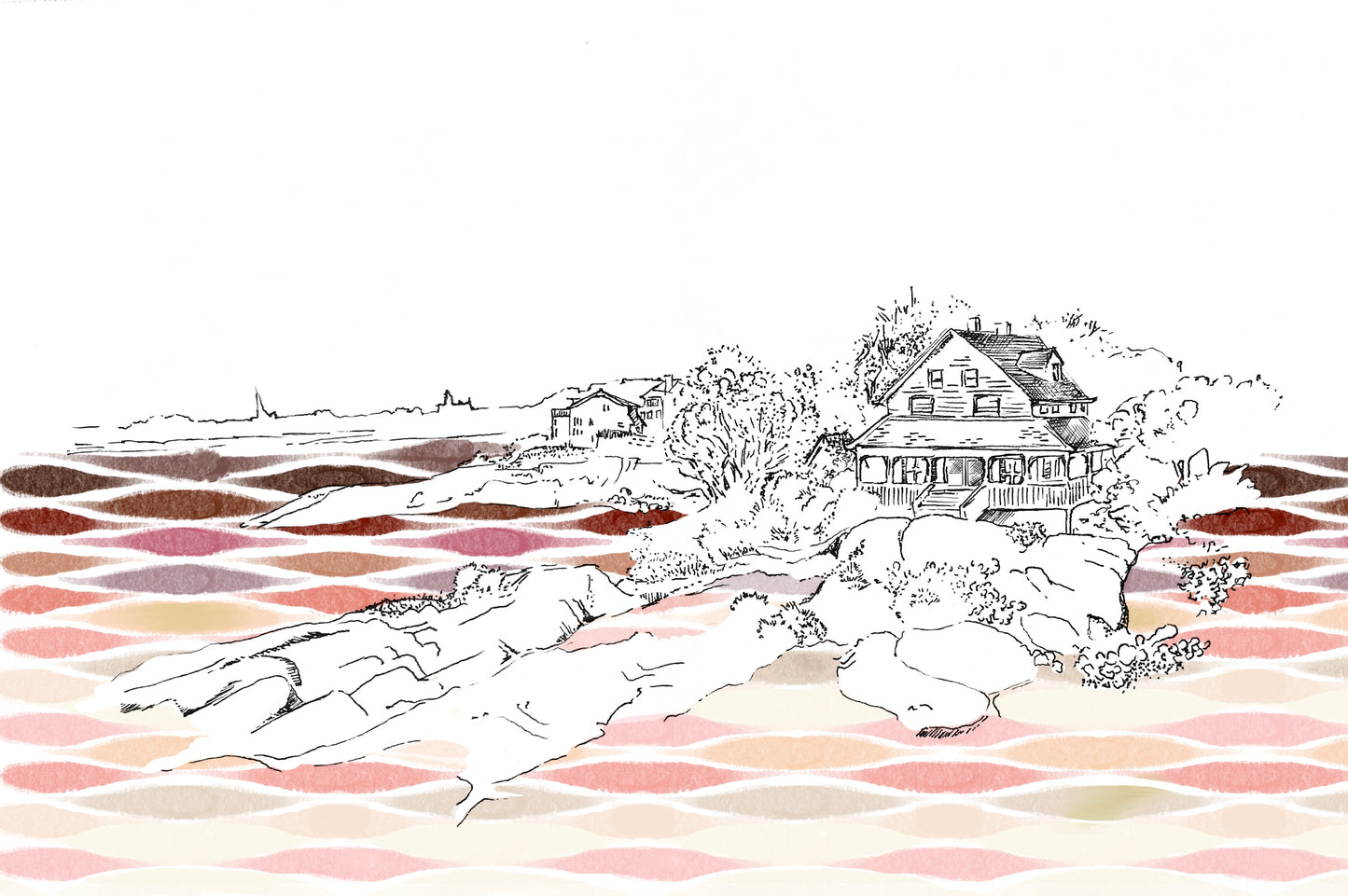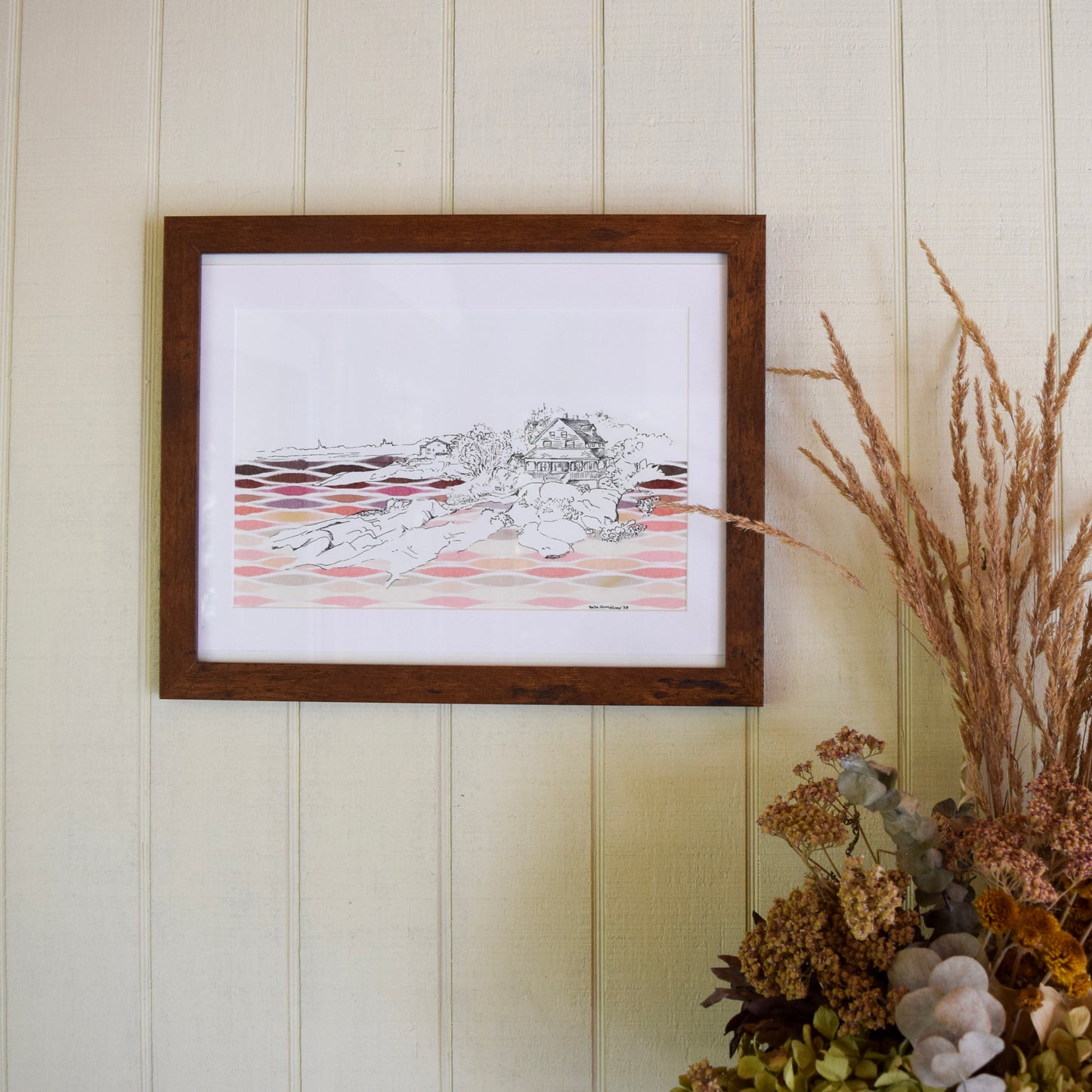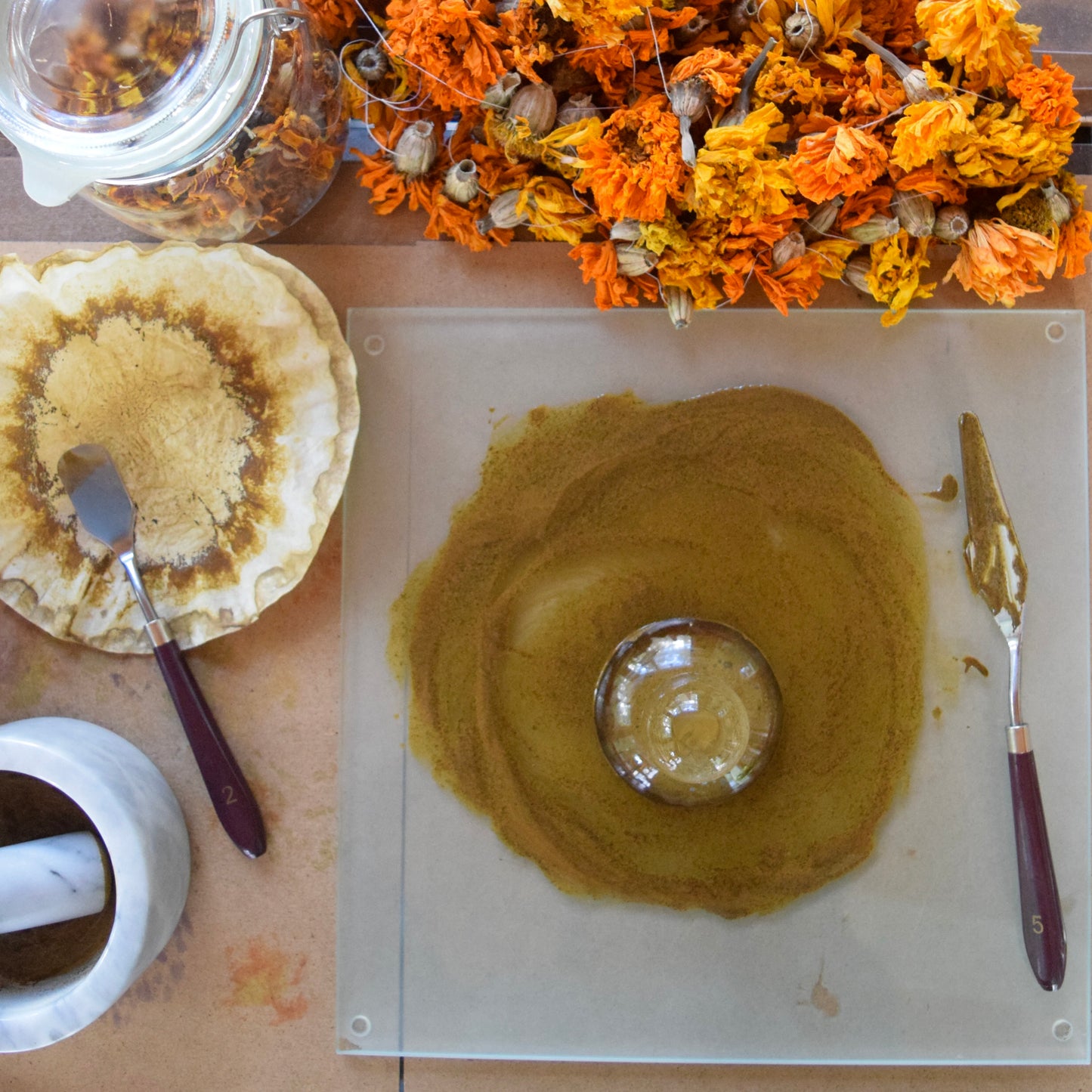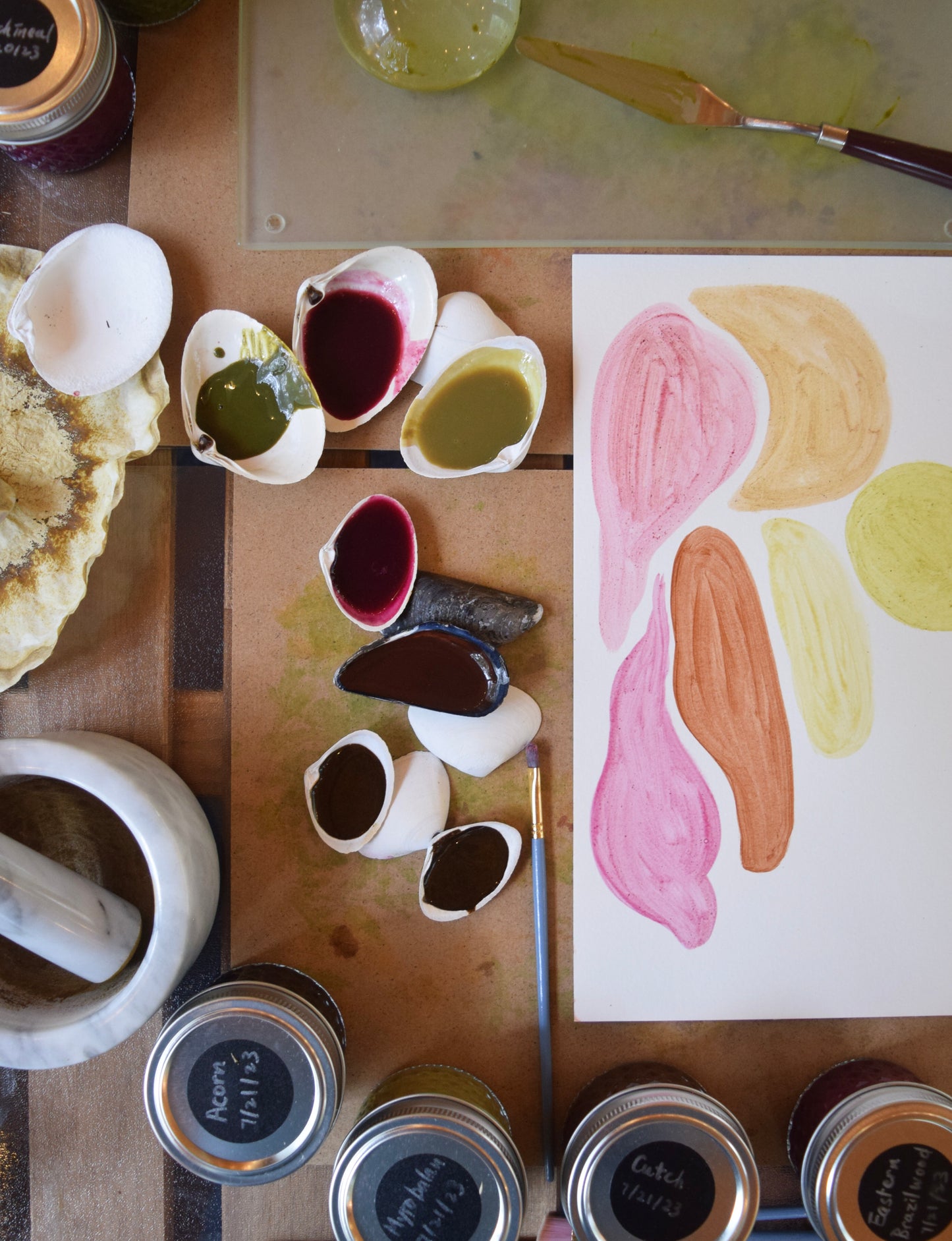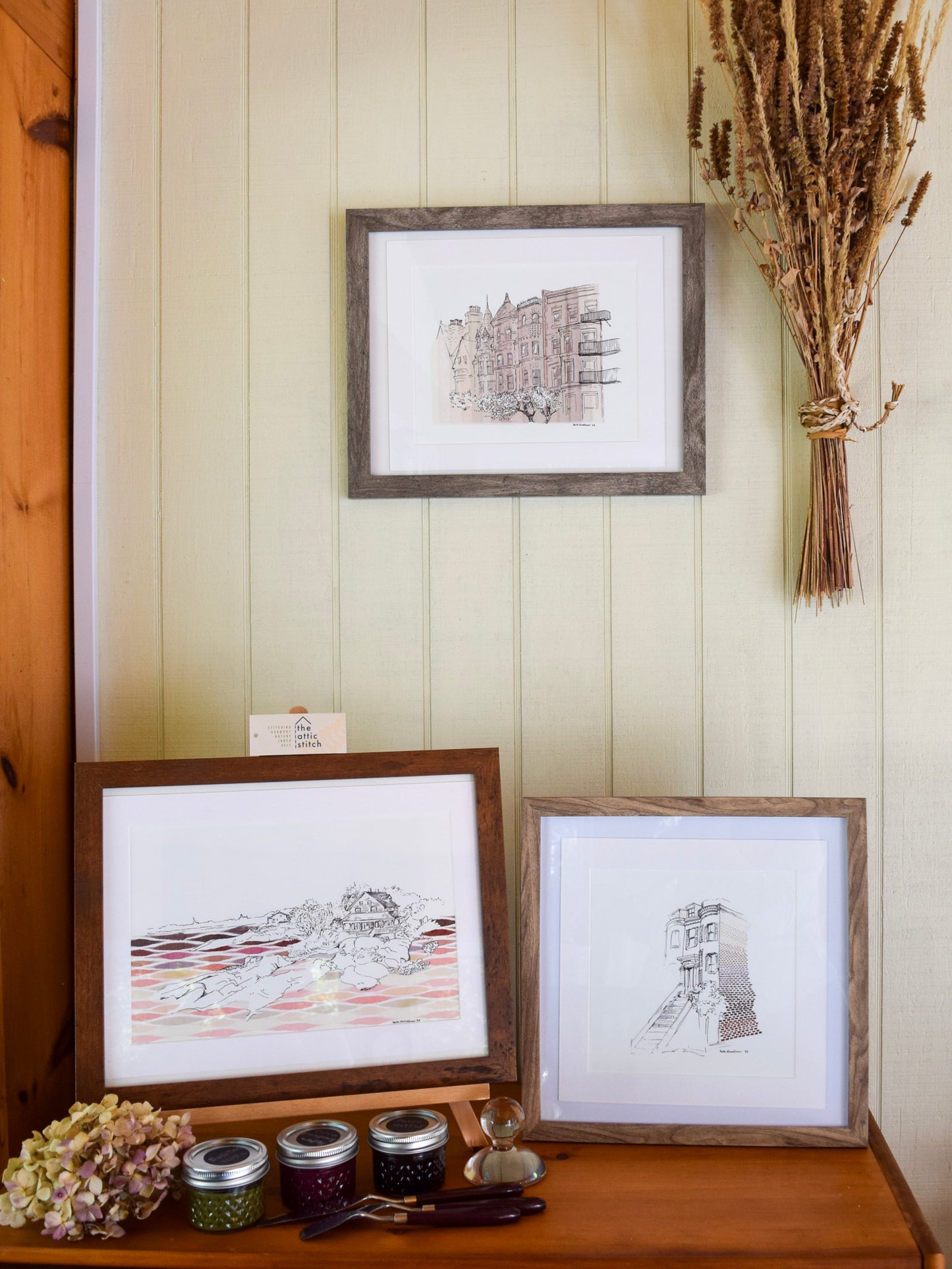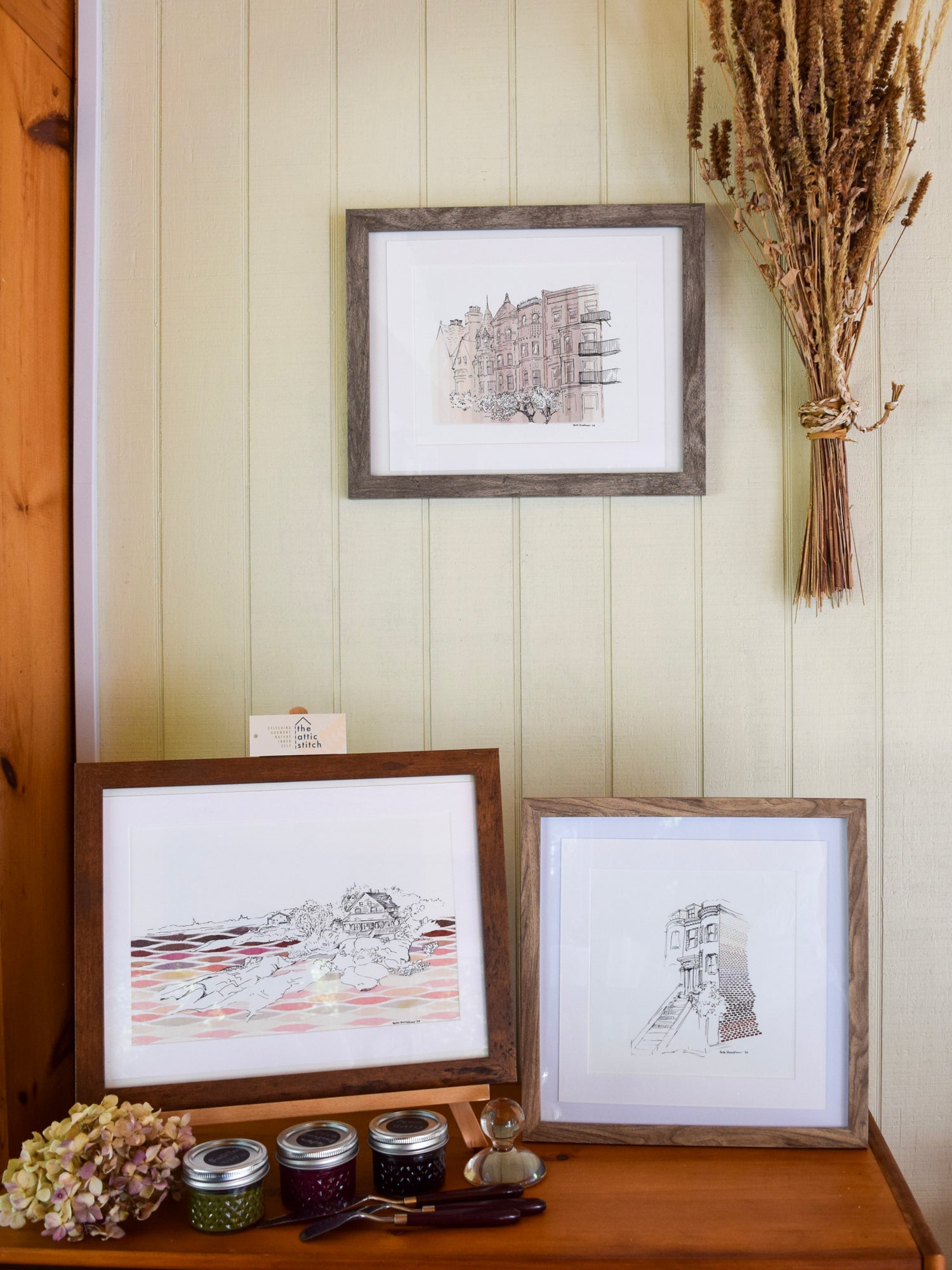 Weaving living landscape with botanical colors
Illustrator Belle Hornblower and Natural Dyer Sue Law's collaboration was enjoyable from the start. They combined Belle's signature landscape and cityscape in Greater Boston with Sue's handcrafted natural pigment watercolors from the Mother Nature, to create a unique style of landscape illustration.
Belle utilized a loose pen and ink style where lines cleave an expanse and drift off inviting the viewer to imaging the world beyond. Pairing with Sue's handcrafted watercolors, which extracted from plant and other natural materials, Belle weaved a whimsical thread throughout the trio of illustrations featured in this series, where city bricks radiate an earthy polychromatic glow, water flows in tinted ribbons, and light casts a subtle gradient against a block of brownstones.
Meet the Artists
Sue Law: Natural Dyer + Textile Artist

Sue creates handmade textile products from natural-dyed , hand-dyed fabrics in her home studio in North Shore Massachusetts. Summertime is when Sue grows dye flowers in her backyard garden, harvests flowers and forages nuts and acorns in the woods. Through hand-dyeing fabrics and extracting pigments from plant materials, Sue reconnects to nature with her inner self where she finds anchor, harmony and content.

Belle Hornblower: Illustrator

Belle is an illustrator based in Greater Boston. Her work centers around architectural living and urban landscapes where connections are made. Belle's portfolio consists of neighborhood maps, urban vista, technical and product illustrations, house portraits, editorial and holiday artwork. In 2023, the Boston Public Library recognized her talent by acquiring four of her maps for the esteemed Norman B. Leventhal Map & Education Center Collection.